Note valid for all products on this site:
Wood is a natural element that adapts to the weather conditions in which it is found, absorbing or releasing humidity. Thermal stress can therefore spoil it. It is advisable to avoid exposure to direct sunlight, very humid environments or to place the object near excessive heat sources.
WRITING INSTRUMENTS (use & maintenance)
fountain pens
The pen that requires the most attention is without a doubt the fountain pen. This is due to its more complex writing mechanism than a traditional ballpoint pen or roller pen. For this reason we recommend cleaning your writing instrument approximately every two months (more often if used daily) in order to keep it in perfect condition. Clean only with tepid water, without using chemicals. To clean the nib and the feeder, continue rinsing them until the water comes out clean and always use a damp, lint-free cloth. To prevent the pen from losing, make sure it is always full of ink and carry it / place it with the nib facing upwards. Do not clean the body and the wooden cap with water but only with a soft cloth. Never fill the water cap to clean it, use a lint-free cloth instead.
HOW TO USE THE CONVERTER
If the fountain pen has a converter proceed as follows:
Unscrew the pen section
Insert the converter in the section.
Dip the nib into the ink bottle and rotate the end of the converter to suck up the ink and fill the converter.
Make half a turn of the end making some drops of ink come out to facilitate the expulsion of the air still present.
Screw the section to the body of the pen.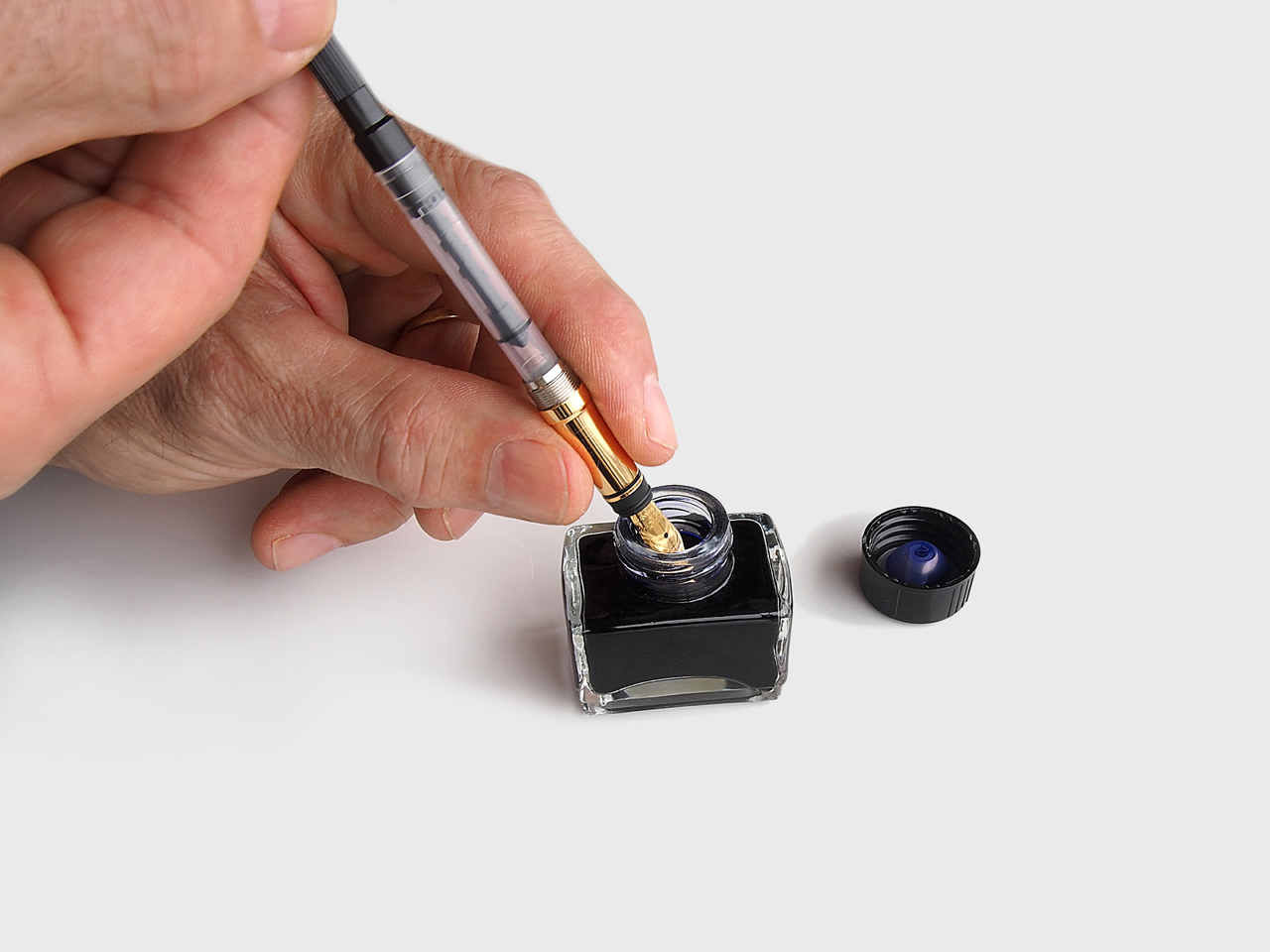 FOUNTAIN PEN WITH CARTRIDGE
Unscrew the section.
Insert the cartridge until it stops, so as to break the protective membrane.
Ink leakage from the nib may take a few minutes.
Screw the joint to the pen body.
THE PARTS OF A FOUNTAIN PEN

ACCESSORIES OF A FOUNTAIN PEN

------------------
ROLLER AND BALLPOINT PEN
Unscrew the pen section, replace the refill with a new one and screw the section back to the pen body, being careful not to lose the spring if it is inside.
NOTE
For any further information regarding the replacement and / or maintenance of your pen, you can request explanations by writing to the following e-mail address: info@ruggeropallaoro.com, you will be contacted within the next 24 hours