The ruggeropallaoro® brand was born in 2006 from the great passion for woodworking and from the desire to create unique objects, especially made entirely by hand, which are the expression and reference of a true artistic research and excellence of contemporary Made in Italy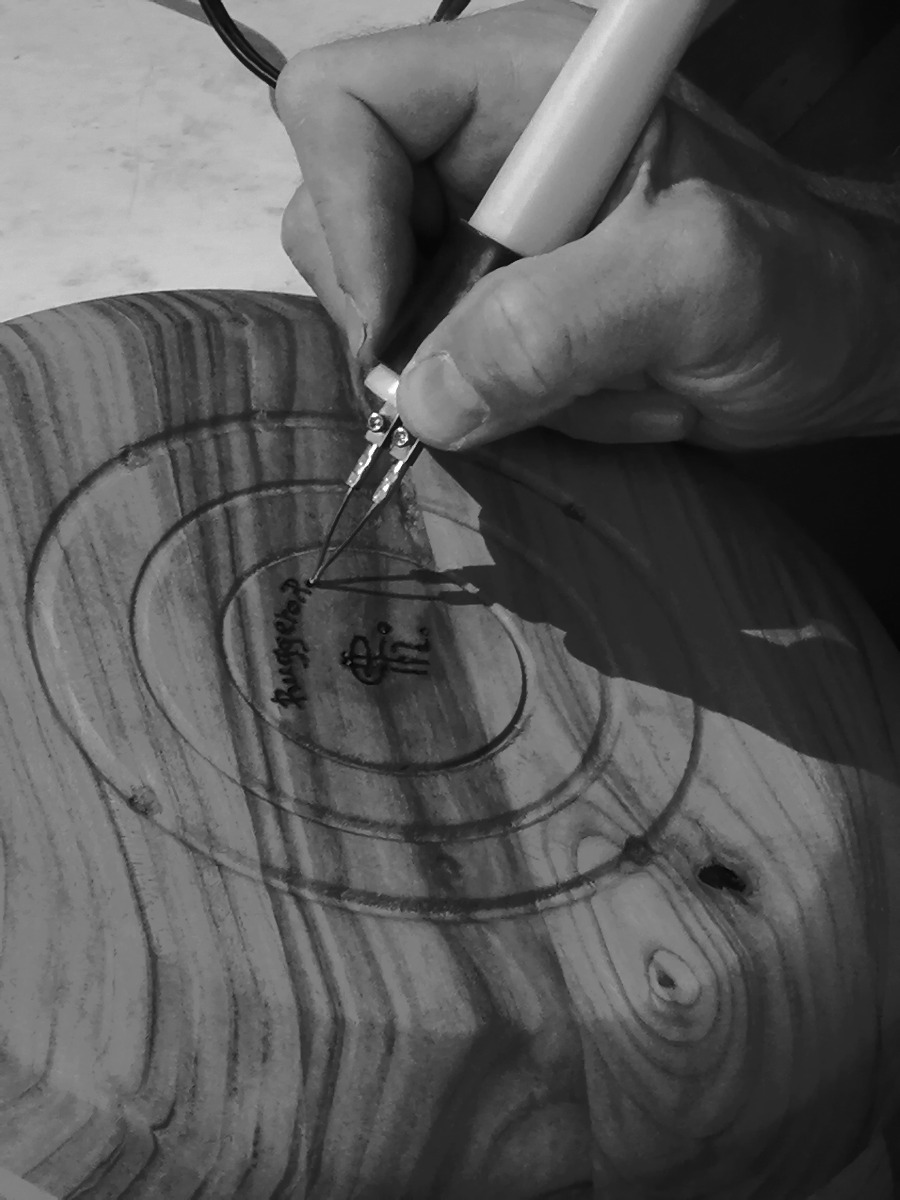 Design vases, accessories, pens, numerous activities and collaborations are just some of the steps that accompany Ruggero Pallaoro in these years of intense activity. Strongly oriented to innovative research, to the passion for the quality of the product, he always tries to preserve and improve the artisan and artistic character of the product.
Raw material and solid wood used by Ruggero, comes mainly from careful research in the Trentino area with full environment respect and love for nature. "I look for the most particular timber, the one that strongly suggests to me its characteristics even those most hidden and preserved inside". Only the most beautiful and particular textures, those shaped by time, which revealed by the workmanship, enhance the design and give life to something unique and special. 
Always fascinated by new technologies, with the creation of this new online store, Ruggero wanted to witness and underline how artisan manufacturing (even in its smaller realities) can and should be present and open to a continuous and direct dialogue also with the wider audience.